As I wrote on Friday, an opportunity was presented to me that I just had to take. The opportunity was for me to buy my brother's Jeep Wrangler. I just sold my project Jeep Wrangler two weeks ago and have just started looking for another. I was in no hurry and didn't plan on finding one for another few months or so. When my brother told me he was selling his, I just had to jump at the chance. Since I am planner, this was a little odd for me, but I wanted to take the opportunity and not let it pass me by.
In part one, I gave you a little snippet on how I was paying for the Jeep. I am not paying cash, but instead electing for a used car loan. I received some emails about my choice, so I figured I would let you in on why I made the decision. I mean, I have been in debt before, so why would I do it again? Let me explain….
My Options
I had two options to purchase the Jeep from my brother. I could have paid it all in cash or I could have picked up a used car loan. I have plenty of cash on hand, so this was not a problem. I could have gone to the bank and pulled out the cash and gave it to my brother. The other option was to pay some in cash and then get the rest as a used car loan. I thought about my options for some time and even before I thought about purchasing my brother's Jeep. Since I was already looking for another one, I knew I had to come up with a payment method in some way.
The Cash Option
This options might be the most desirable for some. For me, that is not the case. I love liquidity. I have more than enough cash to pay for the Jeep with no problem. The issue for me, is that I like the liquidity of keeping my cash in my various accounts. I like the piece of mind that is provides.
Since I have more than enough cash to pay for the Jeep, I know that I can afford it. If you don't have the cash on hand to pay for a vehicle, then you need to assess the situation fully.
The Loan Option
Sometimes people hear the word loan and they cringe. I don't think loans are really that bad. Why? They can be used to help you, but it comes down to how you use them. If you are in debt and looking for another loan, then I probably would consider that a bad idea. Since I don't have debt besides my mortgage, I think it is acceptable, especially in my scenario.
I am a member of a credit union. I got an email from them telling me that they just lowered their used car loan rates. I decided to log in and see what they were offering. To my surprise, they were providing loans that were close to 1%. Now, this is only if you have a great credit score, so it won't work if you have bad credit. Luckily for me, I have had a high credit score for years. Even when I was in debt, my credit score was high. It gives me a lot of options.
Related: Always know how much to offer on a vehicle. I have used TrueCar before and I like it. You can find new and used cars for sale in your area and see how much it should cost you.
I Chose The Used Auto Loan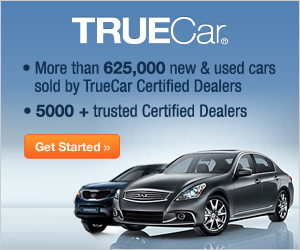 Yep, that is right. I went with the used auto loan. The reason I did it was because it call came down to math. The loan is only two years or 24 payments. There is no pre-payment penalty and the interest rate is so low that it costs me almost nothing.
When deciding, I thought about where my current cash supplies were. Right now, I have enough money in one of my investment accounts. I am not talking about my retirement accounts. This is only my separate investment accounts though Betterment. In the one account, I am earning around 7.8% annual returns. If I take that money out and pay for the Jeep, I lose those returns. I also have enough cash in a high-interest checking account. It earns about 1% more than what my auto loan interest rate is. This will be my backup if my investments take a dive.
It is just basic math, but if you are earning 7.8% and then you have the chance to get a loan for around 1%, then you should take the loan. I can keep my money in the investment account and for the two years, my money will grow. My money will be making more money. If I take it out and put it on the Jeep, then it will lose value. Since the Jeep is older, it doesn't grow in value, it only depreciates. That just doesn't seem like a smart money move.
If something comes up and I need to pay off the loan immediately, I can certainly do that. It will take me about 2 days to move the money around, but I can have it paid off immediately. After digging into the loan option, I think I would be crazy to not take it. Pay almost nothing for the access to money, which allows me to have my current cash reserves to make me more money. I can easily afford the monthly payment, so I won't have to take any money out of my investment accounts.
I am excited to get the Jeep this upcoming weekend. I will be paying my brother and driving it back home. Some of you asked on part one about me losing the ability to work on the Jeep. Since I love working on cars, I don't get to work on this Jeep as much. Most of it is done, but if anyone knows a Jeep, they always require work. I will still get to work on it, but just not as much. I am looking forward to that. I want to drive it, enjoy it, but still spend time with my family. These are what are important to me at this time.
So, what you do think? Would you do the same as me? Would you get an auto loan if you can get it with little to no interest?