Forget the ancient myth that traveling needs a lot of money. As always, there are a ton of simple, but perfectly working tricks, you can try out which will let you pursue your dreams of traveling the world. So you will be able to travel the world and don't worry about the money at all! There are ways how to make traveling more affordable for everything. And bellow you will find six of these ways. Enjoy!
Coupons for the rescue
It's simple that using coupons you can make your traveling a lot cheaper.. From hotel room bookings to plane tickets – with coupons there is a high possibility that you will make that price smaller for at least a few percents. Go either directly to hotels or airlines website or specialized coupons sites and save money within just a few clicks on the web.
Use benefits of specialized booking sites
If you don't feel confident about your cheap traveling skills, you can use specialized travel booking sites which can do that work for you. With them, you can within a few minutes find cheap hotels, plane tickets and even purchase a travel package deal which will let you relax and just enjoy seeing the world. These websites are created to quickly and without much of your work find you the lowest prices in any part of the world, so use these modern miracle makers and save money without much of the trying.
Volunteering
Probably the cheapest way to see the world is to become a volunteer. There are many volunteer programs around, and you can choose your dream country in whatever part of the world you wish for! Take notice, that some programs will only ask you to buy your own tickets and that is it! Therefore, you won't pay for your living there, and the best part is – you will help someone too!
Flying indirect
If it is possible, try to purchase a few plane tickets so you can fly indirectly. Usually, direct flights are crazy expensive if you travel somewhere far. And although it saves you tons of time, you will pay a lot for that. If you are not rushing anywhere and can take some time, better look for indirect flight routes. In fact, while waiting for your next flight in a foreign country, you can find some time to explore the city. So – you will see a lot and save a lot as well!
Use Credit Card Rewards
I never did this for some time because I was in credit card debt. Once I got out, I realized I could pay using my credit card for stuff I could afford and get rewards. There are so many places to earn travel rewards and credit cards are one of them. People refer to using credit cards to earn free travel as "travel hacking" and they can get free trips to around the world by just buying what they normally do and opening new cards with promotions. I'm traveling to San Diego later this year and staying all on credit card points. It's so easy!
Currently, the best all around travel rewards credit card is the Chase Sapphire Preferred. It has a great bonus sign up as well. You can learn more about that card here.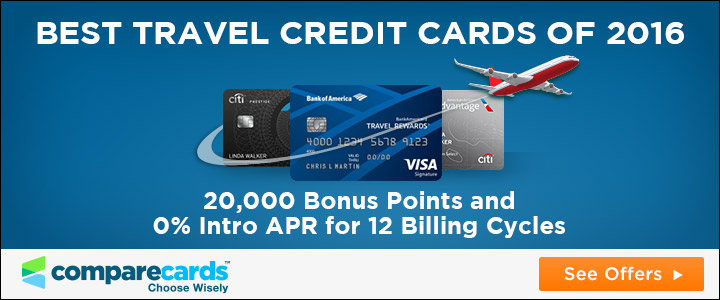 Choosing cheaper countries
You can travel into the country cheaply, but it might turn out that the country itself is quite expensive. Better avoid that choose cheaper countries. For instance, Mexico, Canada, Slovenia, Hungary, Peru, Puerto Rico, Panama, and the Dominican Republic. Of course, this is just the starting point list, and there are many other cheap countries too. So do your homework before traveling, discover whether or not it will be easy for you to live there and only travel in those countries that are budget friendly for you. It will guarantee you savings and cheap traveling for sure.
Going incognito
And finally, a pretty great way how to trick internet retailers is to use incognito mode which is provided by your web browsers while searching and buying plane tickets or hotel rooms. And there are a lot of pieces of evidence showing how well this simple trick can help you out in many cases. Just read it, learn it and never overpay ever again!
What are your ways to travel cheap? Share it with other readers and me now and let's all see the world without spending tons of cash on that!