Saving money is hard, right? Actually, saving money may not be as hard as you think. With just a few changes your everyday habits, like your shower habits, your coffee habits, and more, you can save hundreds of dollars in a year. Just think about what you could do with that extra money in your pocket? I would hope you'd save it, invest it, or something productive, like start a blog.
The infographic below, found over at NetCredit, has several ideas for how you can change your habits and start saving money. Let's discuss them in a little more detail, then we can add a few more they don't talk about. It may not seem like much at first, but it can really add up in a hurry!
Stop Using So Much Water!
No matter if you're brushing your teeth or sitting around in the shower. Water can be expensive and wasting it is not something anyone should do. It's easy to take a fast shower, turn off the water when brushing your teeth, and taking steps to conserve. Take a few minutes to shop around for a low-flow shower head. You can get one for less than $20 and the savings will add up over time.
Ladies, do you shave your legs with the water running? I used to too until I realized how much water and money it was costing me. Now I lather up and then shut off the water while I shave, turning it back on to rinse and continue with the other parts of my shower routine. This tip also goes for guys who leave the water running at the sink while shaving their face. I'd imagine you can save quite a lot in a year by getting in the new habit of turning the water off while shaving.
Lower Your Credit Card Interest Rates
When I was in a lot of credit card debt (over $50,000), I had to think of creative ways to reduce my monthly payments or at least reduce my interest rate. Remember, the higher your interest rate, the more you're paying right to the bank. In order to get ahead of the game, I decided to play a game of credit card balance transfers. What I did as easy. Instead of just paying on the same card over and over again, hoping to drop the balance, I went out and found some good balance transfer cards.
They had to have a lower interest rate than I was paying now (some I got as low as 0% for 18 months) and the balance transfer fee was low or non-existent. I played this "game" for four years and seriously dropped the amount I paid to the bank. It only works if you're vigilant about paying off the balance or transferring to a newer card before the promotional rate expires. Just create a simple calendar to keep track. It also only works if you have a good credit score and you want to get out of debt!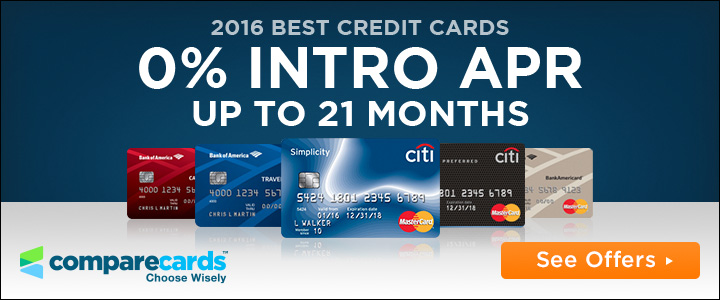 Stop Paying For Cable (Seriously)
This one is personal for me and I know many will scoff at it. Having said that, it's time to dump cable. How much are you paying for the service? $90? $100? $200?
When I was in debt, we were paying about $120 a month for cable. It was the first to go and I haven't paid for it since. I know only pay for internet access and pay less than $50 per month. Right there alone, I'm saving $70 a month by dropping cable.
To be transparent, I do have a Netflix subscription, and am an Amazon Prime member. These services cost me money that equate to about $17 a month. I also turn on my Sling TV subscription during March Madness to watch all of the basketball games. This is $20 per month, but I only keep it on for two months during the year.
I watch all of my regular TV with just an OTA (over-the-air) antenna I picked up from Mohu. They have the best antennas in the game. I actually had four of them, but went out and purchased their attic antenna (Sky 60) and hooked all of my TVs to it. It's been great. You should look at their Mohu Leaf antenna set. It's pretty excellent.
Make Your Own Coffee
I still, to this day, don't understand why so many people love Starbucks. I'm not talking about using their free WiFi as a place to work on your next blog post or starting a blog, but actually drinking their coffee. As someone who used to not drink coffee at all, but have since moved to it, I've found their coffee to be some of the worst. It's all burnt and that's the reason they mask the crap out of it with sweetener, whips, and drips. If you like drinking their coffee black, I feel sorry for you. If you want to know what real coffee is supposed to taste like, then check out Roasty Coffee and learn how to brew your own.
Not only will it change your mind about making your own coffee, it will also save you some serious money. Starbucks is expensive and the cost just keeps going up. You can enjoy a good roast in you home for about $.50 per cup. Try getting that price at Starbucks!
Bring  Your Lunch
I love this tip as I did this for years. Yes, I brown-bagged my way to debt freedom and I'm proud of it. So many love to go out to lunch when they are working. I can understand the desire, but the cost is just rising. It's hard enough to find a meal that doesn't cost at least $8 each day. You're talking $40 per week, $160 per month. That money could go paying down your debt, saving more, or even investing. There are are a lot of options for that money.
Just by adding a few extra dollars to your weekly grocery bill, you can supply yourself with good food for lunch for a week. Trust me, I've been there and done that. After the math is done, you're still saving about $120 each month. That's what I'm talking about!
Here are a few more ways you can save money by changing your habits that aren't included in the infographic below. We could have easily included smoking in this, but everyone knows that it's a bad habit that costs a lot of money. We don't need to beat that horse anymore.
Use Natural Light Whenever Possible
I used to turn on the light in my home office whenever I was in there working, but I recently realized that I could save some money by using natural light from the sun shining in my windows for much of the day. This is another great benefit of working from my home office because my office at my previous job did not have enough light to implement this change.
If you can't get any natural light, then think about switching your light source. Take the time to change your bulbs or fixtures to LED. Yes, they are expensive upfront, but they last longer, stay cooler, and cost you less money over time. Here is a great 60-watt equivalent light bulb pack for less than $20, which is good for LED.
Dress Appropriately for the Season
Instead of using your furnace or air conditioner to change the temperature in your house so much that you are wearing shorts in the winter and using blankets in the summer, you should dress appropriately for the season. Layer on some sweatpants and a sweater in the winter so you don't have to use your furnace as much. Likewise in the summer, you don't need to keep your house so cool that you have to sleep with a blanket on your bed. Your budget will thank you for using clothing layers to help regulate your temperature instead.
What bad habit can you change that will save you more money? Let us know in the comments below!
Do You Know How Much You Pay?
Do you know how many subscription services you have each month and how much money you are paying? Well, if you don't, then it's time to take a look at Trim. It's a service to help you cancel unwanted subscription services with ease. The best part is it's free!